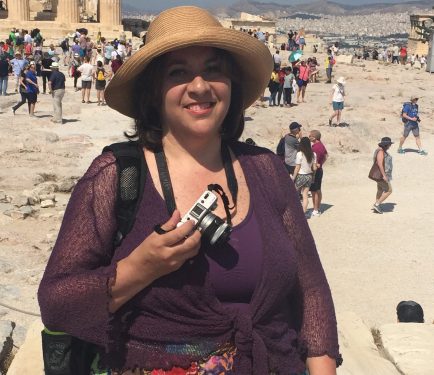 FOUNDER
Magdalena C. Panscik, OTR/L. CHT
About Magdalena C. Panscik OTR/L, CHT
Education
Magdalena C. Panscik  earned her Occupational Therapy Degree 
Registered with NBCOT,  CA Licensed and a Certified Hand Therapist since 2001
Experience : 33+ years of diverse clinical experience
Membership : HTCC, ASHT, AOTA
Out -of -Network provider for all insurances.  Worker's Comp provider for select Medical  Provider Networks
Magdalena C Panscik has primarily specialised in Occupational Therapy for over 33 years.
Medical Licenses
| Specialization | License Number | Issued State |
| --- | --- | --- |
| Occupational Therapist / Hand | 1351 | California |
| Respiratory, Developmental, Rehabilitative and Restorative Service Providers / Occupational Therapist |   | California |
|   |   |   |
Magdalena C. Panscik, a Certified Hand Therapist, has over 33 years of diverse clinical experience in Occupational Therapy. She earned her Occupational Therapy Degree and is registered with NBCOT and a CA licensed therapist. She is a member of the HTCC, ASHT, and AOTA. As an out-of-network provider for all insurances, she also specializes in worker's comp for select Medical Provider Networks.
Magdalena's passion for Hand Therapy began over 30 years ago when she graduated from the University of Pretoria. She gained a wealth of experience by traveling to various corners of the globe, from Africa, Asia, Canada, and Europe, and has been based in the Central Valley of California since 1996. She has worked in various hospital settings, SNF's, home health, and inpatient rehab and has guest lectured with OTA programs in Sacramento.
In addition to her clinical work, Magdalena has established a hand therapy fellowship program approved by the American Occupational Therapy Association. She has also been a clinical mentor for 5 years, promoting this unique OT specialty and hopes to bring the fellowship to Sacramento.
Magdalena is also a first-generation business owner, with a mission to provide therapy access for all and quality care without regard for insurance restrictions or traditional medical care models. Welcome to Global Reach OT & PT, where global opportunities lead to an infinite number of lives being touched.
My love for teaching blended with the daily excitement of in-clinic problem solving, allowed for5  years of Clinical Mentoring, giving back as a mentor and promoting this very unique OT specialty. "I loved all the light bulb moments when theory and clinical observation collided and knew my job was done when clients declined to see me for a session when the newly trained OT had a day off". I hope to bring the fellowship to Sacramento where a bigger audience could benefit from the training opportunity. 
NOW IS THE TIME TO CHALLENGE THE CONVENTIONAL MEDICAL CARE MODEL and find my WHY!
Welcome to GLOBAL REACH OT & PT where GLOBAL opportunities lead to an infinite amount of lives being touched.""